Entertainment
This year's entertainment
We will be hosting the biggest event ever seen at the NEC, Birmingham on Thursday 30th November 2023.
Pop back nearer the time to find out what the theme will be and more about the surprises we have in store.
A night to remember...
The RailStaff Awards are always a spectacular event but, more than that, they're a celebration of what makes our industry great – its people. Winners and finalists come from all levels of the industry and mix and mingle and have a fantastic time.
We present to you, your host for the evening!
Professional presenter - Gethin Jones!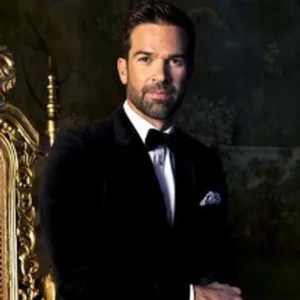 This year's ceremony will be hosted by none other than TV and Radio Broadcaster, Gethin Jones.
A family favourite, Gethin started his career on Wales' S4C before taking on an iconic role as a Blue Peter. Gethin's stint on the time-honoured show saw him break four world records, complete three death-defying tasks, and fulfil the ambition of a lifetime by flying with the Red Arrows. In his three years as a presenter he visited 32 countries before deciding the time was right to move on.
Since then, Gethin has appeared in countless high-profile shows including Strictly Come Dancing, where he reached the semi-final in 2006, BBC1's Morning Live, as well as the One Show and Celebrity Masterchef.
In 2022 he presented coverage of the first visit of King Charles III to the Welsh capital, Cardiff.
Gethin made his radio debut on BBC Radio 5 Live in 2008 and has gone on to present shows on Heart FM, The Hits Radio, and BBC Radio Wales.
A self-confessed rugby anorak, he hosted a Welsh language rugby-themed quiz show in 2019, as well as the official podcast for this year's Rugby World Cup.
The clock is now ticking until nominations close for the RailStaff Awards – so don't miss your chance to put a colleague forward before the deadline in October. The awards are open to everyone in the industry and recognise the achievements of both the most experienced professionals and those at the very start of their careers, including engineers, recruiters, drivers, and project managers. Make your nominations at www.railstaffawards.com/event/2023/nominate.
But whether you're nominating or being nominated, make sure to grab your ticket to the rail industry's greatest night of the year. Tickets can be booked at www.railstaffawards.com/event/2023/tickets.
We can't wait to see you – it's going to be another magnificent occasion!